Ecuador Expat File

Renato G.
Home Country: Italy
Currently Living in: Salinas, Ecuador
Moved to Ecuador: in search of his dream destination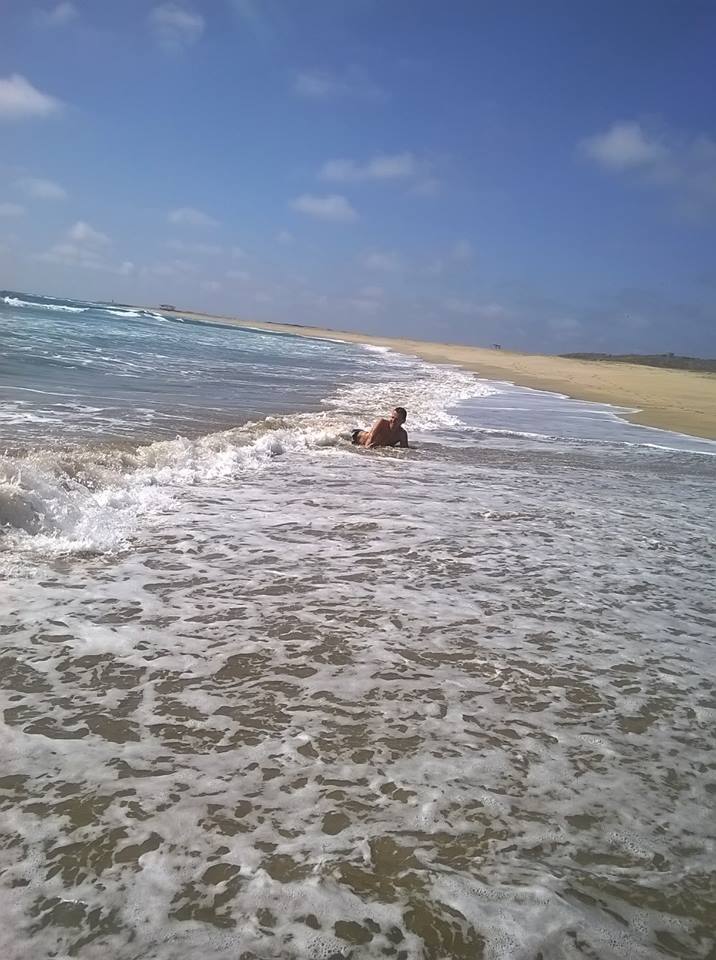 What made you want to move abroad?
When I was back home in Italy, I just wanted a total change of life. I always had the dream to move elsewhere to escape the long winters, the cold weather, the taxes and the high cost of living, but it only remained a dream… till the moment my girlfriend decided to close our relationship after 7 years.

At 35 years of age, I decided that it was the moment to act.
How did you decide to move to Ecuador?
I started to read a lot of stuff about moving overseas, subscribed to International Living magazine, studied all kind of rankings.

I am the kind of person that loves and needs the details and since I didn't have the chance to give a try to all the countries of the world, I needed to be very selective and objective.
So the first thing i did (and recommend) was to create a list of what i wanted to find in my dream destination, and give each thing a priority. If you are not clear and sincere with yourself on what you really want and what you really love and will not be prepared enough before your scouting trip. Your expectations will surpass the reality and you will get only a big delusion.
This was my list in order of priority:

Warm and dry climate, no rain or as little as possible, no need for heating or a/c
Ocean and beach in walking proximity
A place where I don't pay taxes with my online job
And as a cherry on the cake: palm trees all around :)
I knew that probably that place doesn't exist, and I knew that no place is perfect so i just went through all the material I had to start deleting from the list the countries that didn't match all my needs.
Well, after a few weeks of research it seemed I had only one option, which for me was great because I had only one bullet to shot. Moreover that country is ranked in the second place of the International Living 2016 best retirement spots, yes I'm talking about Ecuador.
When did you move to Ecuador?
October 2016

Where in Ecuador have you lived?
Salinas

What was the hardest part of moving? How did you deal with it?
To find the correct information to prepare in the best possible way. I dealt with it asking the same questions to many different people...

What challenges or joys have you had that you didn't expect?
I wasn't expecting the people were so welcoming and warm :)

What do you love about Ecuador?
What is unique about Ecuador is that over there you can find all different climates and environments of the world, going from the Galapagos islands, to the long Pacific coast, to the Andes till about 7000 m of height and the Amazon area. Moreover all of these 4 macro areas have different micro areas with unique climate, environment, vegetation etc.

The area that matched all my desires at a time was the Santa Elena Peninsula!
When I arrived to Salinas I didn't want to go anywhere else! Salinas was the pearl I was looking for. In this beach resort, I found all I wanted to find: beautiful white buildings, perfect climate, only good weather all year round, miles of different beaches all along the peninsula, great ocean (and for a European and North American person it is not cold at all, you can swim there every day, I did it in October too which is one of the "less warm months" of the year, even at 6 pm), great food, especially fresh fruits and veggies at the mercado, pretty safe, with lots of police at every hour of the day and night, and a low cost of living. Moreover is has the amenities of a big beach resort with a lot of tourism but it is not big enough to have the bad sides of a big city, like smog for example.
My idea was to not own a car and here it is totally possible, with everything at walking distance you can improve your health and drop the extra weight only by doing the common daily activities. In case of need you can take a bus for 30 or 40 cents or a taxi that will bring you everywhere in Salinas for 1 buck or to the nearby town of La Libertad for 2 bucks.
The air is very clean and the wind never stops here, and if you are not sure if you like peace or not, well here you have both the faces of the coin, having peace from Monday to Friday and parties and crowds on weekends with tourists coming mostly from the cities and from Peru and Colombia.
So that's why I now own a new apartment there with ocean view, and yes… there are palm trees all around :)
What don't you like about Ecuador?
That if there is a problem it needs more time to be solved.

Would you recommend Ecuador to others? Why or why not?
Definitely yes, but not everybody is going to like it...  However in Ecuador you can find the place you like, the climate you prefer, the environment you have always dreamed of...

---
Great story Renato! Thank you so much for sharing. I'm so glad you found your paradise!
Do you have an Expat Experience to share? Click here to add your story.

---
Home

›
Expat Files
› Renato
---