Ecuador Expat Files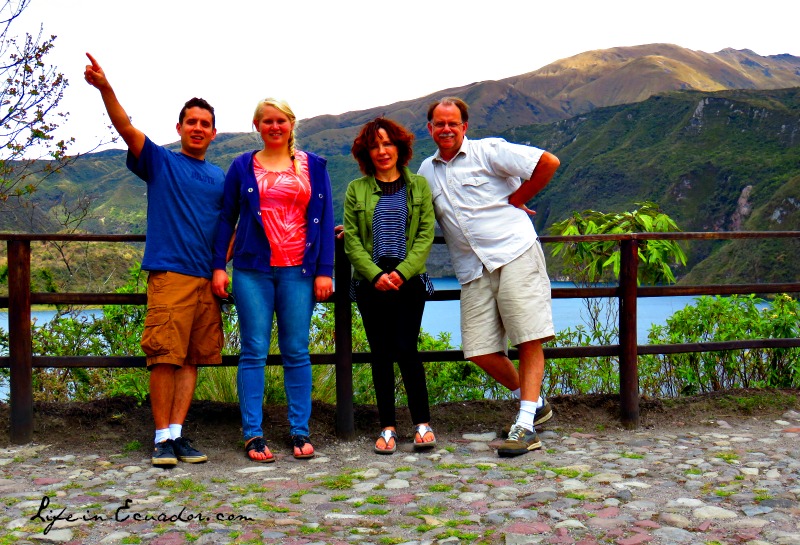 Former and possibly future Ecuador Expats
Our Ecuador Expat files are designed to help you with your decision to possibly move to Ecuador. When researching information about moving to another country it's best to be able to hear first hand accounts from people who have already made the more. 
Plus we are adding links to travel blogs that you can check out for more about the different expats featured here.
We are inviting anyone who is living or has lived in Ecuador to tell us their story. This info is so valuable for people looking to get a balanced view of what it is like to live in Ecuador. Submit your story below...
Read Ecuador Expat Stories Here
We will be publishing the stories of current and former Ecuador Expats here. Come back soon to read new stories or sign up for our newsletter to receive updates.

Expat File #001: Celeste, from the USA, tried out the mountains and the jungle.


Expat File #002: "El Dude," from the USA, moved to Ecuador's coast to do missionary work in the early 80s.


Expat File #003: Meli and Eric, from the USA, initially came to Ecuador for 10 months, but have now been here almost three years.


Expat File #004: Renato, from Italy, was searching for the perfect expat destination and found it in Salinas, Ecuador.


Expat File #005: When it came time to retire, Donald and his wife wanted something more than an apartment in Canada and ended up in San Clemente, Ecuador.

Expat File #006: See what Josef has found challenging about Ecuador after his first four months in the country. Most of us can relate!

Tell us your Ecuador Expat experience!
Fill out the answers to following interview questions. You may also include your Ecuador/Travel website or blog, which we will link to your interview published here on Life in Ecuador.
We will send you an email when your post has been published. Thank you for taking the time to share your experience with us!
---
You may also enjoy these pages...
---
Home
› Expat Files
---