Relax in Ecuador
There are lots of ways to take it easy and relax in Ecuador. There is no shortage of beautiful places to curl up with a book or get a massage.
Here are some of my top picks for places where you can enjoy some peace and quiet in amazing surroundings.
On the Beach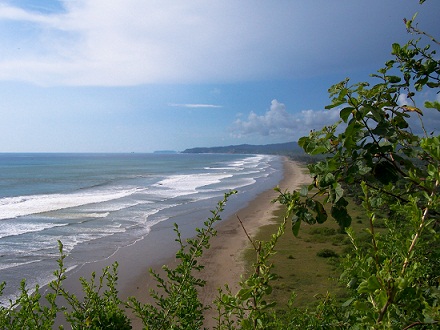 There is a variety of beach towns in Ecuador. Some are known for more of a party atmosphere and almost any beach town will be crowded during peak tourist times (especially Christmas and New Year's).
If you prefer less crowds the first thing to do is pick dates during the low season. From September to May you can usually enjoy a quiet beach (with the exception of Christmas and New Year's).
Next pick an areas that is less party oriented like:
Olon: Many love Olon, since it is near Guayaquil and Montañita, but it doesn't have the party vibe of Montañita. The long, sandy beach of this sleepy town is a great place to relax in Ecuador. Read a book, surf, search for treasures on the beach, repeat.
Ayangue: Another quiet beach town located on a small bay, Ayangue is great for families looking to enjoy the ocean without the huge waves and rip tides. The area is also great for snorkeling and fresh seafood.
Ecuador Haciendas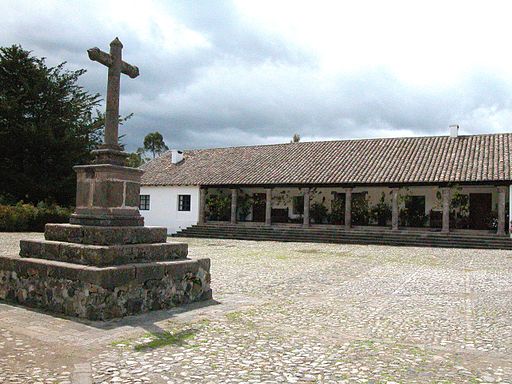 Hacienda Zuleta
Ecuador has several beautiful historic country homes that have be converted into hotels. The buildings have been restored to preserve the architectural details and give a feel for what life would have been like hundreds of years ago.
Many of the haciendas in Ecuador are located in the area north of Quito. There are high, high end options like Hacienda Zuleta and options for tighter budgets like Haciendas Cusin and Pinsaqui.
In the central mountains around Riobamba check out Hacienda Abraspungo or Hacienda La Alegria.
Cuenca also has a few haciendas in the area. Try Hacienda Uzhupud or Hacienda Caballo Campana.
Spa Towns and Hot Springs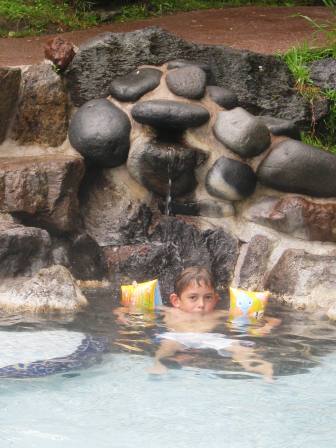 Papallacta Ecuador
Ecuador also has several relaxation spots where you can get a massage and/or soak in thermal hot springs. Here are some of the best spots:
Baños de Agua Santa: Baños is a popular tourist destination. Besides hot springs and many spa options you can also enjoy the many hiking trails in the area for great views of the surrounding mountains including the Tungurahua Volcano.
Papallacta: Just a few hours outside of Quito, Papallacta is famous for it's beautiful, clear water hot springs and fresh tilapia. 
Baños de Cuenca: This other Baños spa town is just outside of Cuenca. It is a great place to relax and enjoy thermal waters and spa treatments.
Your favorite quiet spot in Ecuador?
Do have a great spot that you love to just sit back and enjoy the view? Let us know in the comments below. 
If you haven't experienced the beauty of Ecuador yet, plan your vacation today!
---
You may also enjoy these pages...
---
Home

›
Travel Guides
› Relax in Ecuador
---