Move to Ecuador
Why?
For my family, our move to Ecuador was to further our share in an international Bible work. Because of the humble attitude of the people we thoroughly enjoy our life in Ecuador and the work we do. So anyone looking to do volunteer or missionary work will find Ecuador a country of appreciative people who will value your work.
During my time here I've also seen things that might entice others to want to live here...
A Simple, Slow Pace of Life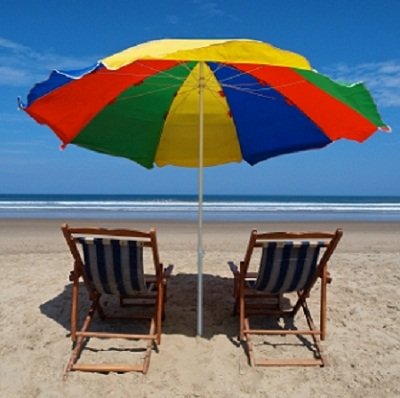 Many people thrive on the fast pace life common in most western countries.  But we all love to relax and take a break from the pressure.

Life in Ecuador is definitely more relaxed. The people are never in a rush to get things done. Yes, this can be annoying at times, but after a while the lack of pressure is relaxing. Then the really important things in life can take center stage, like family and friends.

In the States, I was getting migraines almost weekly. The stress of working two jobs and taking care of my family was so taxing. Since being back in Ecuador, I haven't had a migraine in months! Yeah!

Cost of Living
A move to Ecuador can be relatively inexpensive.  Actually the moving itself is probably the biggest expense, since getting to Ecuador isn't usually cheap.  But once you're here you'll find prices are very reasonable.

For example, my family and I were recently discussing how "outrageous" rent is now.  Compared to the $60 (US) we were spending each month back in 2004, $200 does seem steep. But when compared to what rent and house payments run in other parts of the world....well there's no comparison.

Food prices are also comparatively low. Staples are very cheap.  And eating out isn't bad either.  A couple can easily go out to eat for under $10; just add a couple dollars more for two beers, if you like.

Read a breakdown of my monthly expenses. 

Of course these price comparisons only seem cheap if you're making your living outside of Ecuador.  The Ecuadorians struggle to find good jobs that cover even the necessities.
Ecuador on Minimum Wage
When I was a kid, my parents were able to support four kids and themselves on the interest money they received on the sale of our house back home. Of course that was in the 90s and interest given in Ecuadorian banks was crazy high.

When I came of age, I supported myself by working a few months in the States.  Then I would have enough to live in Ecuador for a year or so. And I never had any amazing job-usually just over minimum wage-but within 3-6 months I often had what I needed for a plane ticket and my year in Ecuador.

Now things are a little more complicated, since I have a family to care for. But even so we have calculated that $600 a month plus rent should be more than enough for our family of three.
 
Relative Security
Yes, relative! Is there anywhere in this world that's 100% safe? Of course not. And Ecuador has its share of problems. In general though, Ecuador is not plagued by violent crime.
Practical safety measures are usually enough to avoid most problems. I walk through town at night alone at times. I take taxis by myself. The only problem we've ever had was a break-in at our house. And my mom took care of that! (She's got quite the reputation now, for catching thieves.)
Everyday life is quiet. We've never felt as if we needed to live in fear.

For more safety tips click here. 
Another plus...
What an amazing place to live! Everywhere you go there is beautiful scenery, kind people and adventure. Living in Ecuador has enhanced my life and my view of the world.
The Best Part About Living in Ecuador
Do you live in Ecuador? Have you lived here in the past? What is your favorite part about living in Ecuador? The weather? The people? ?? Tell us about it.
What Other "Ecuador Lovers" Have Said
Click below to see contributions from other visitors to this page...

---
You may also enjoy these pages...
---
Home

›
Moving Checklist
› Move to Ecuador
---