Shipping a Vehicle to Ecuador is Easier than You Think When You Hire Professionals
by Jenna Oppenheimer
Life in Ecuador can't be compared to residing anywhere else in the world. The small diverse South American country provides breathtaking natural beauty and fascinating culture. However, as a native moving into Ecuador borders, the change can be quite overwhelming. To ease the transition, it is recommended that you have your personal vehicle shipped over from the U.S. so that traveling your new surroundings isn't an obstacle. Language and currency barriers can make taking public transit complicated when you aren't acclimated to the culture yet and it's important that you have means to travel.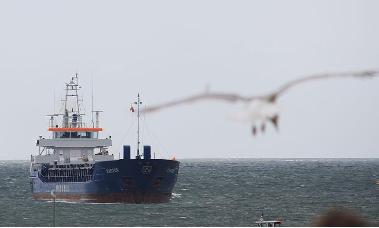 International auto shipping may not be something you are familiar with, but is actually a very common practice. Dealerships and manufacturers send vehicles out to other countries on a daily basis. It is the most reliable and time efficient method of overseas transport. It is nearly impossible to carry out an international transport without the support of those that have been in the industry for many years. They have the ships, equipment and training to carry out a successful delivery every time. 

Information Regarding the Shipping Process and Methods of Transport Available
While the way the shipping process is carried lies dependent on a few matters, the overall transport is rather straightforward. The most complicated part of the entire process is preparing for the transport as demanded by Ecuador. Even though the country has relatively lenient import policies, all facets of their auto import regulations must be satisfied. To make sure you have the proper information, contact the Embassy of Ecuador for the most up-to-date import policy for vehicles. 
Even with the import policy being subject to change whenever the country feels it is necessary, there a few things that you can expect to provide as proof to Customs to help the vehicle gain lawful entry.  Of course, the entire policy must be followed or the automobile's access will be denied. 
What You Can Expect from Ecuador's Auto Import Policy:
Luxury automobiles and vehicles of high value will be subjected to taxes as high as 100% of its value.
Vehicles proven to be used solely for personal travel may qualify under household goods. If the vehicle and other belongings arrive within 6 months of your arrival into the country and the circumstances meet other specifications, you may be exempt from duties and tariffs. Claiming the vehicle as a household good will require some proof. It also means that container shipping is the only allowable method if you wish to get the vehicle into the country this way. 
You will need to provide a passport, resident visa, proof of paid tariffs, title and registration, license, and other pertinent forms to Customs for approval. 
Ecuador doesn't prefer any vehicle be allowed into the country with an engine size larger than 3000 cc. 
The above requirements and restrictions may seem intimidating, but international shippers like A-1 Auto Transport Inc. will provide you with great insight and guidance. They will even help you complete inspections, gather proof, and complete any requirements that allow for transport. They are familiar with the restrictions of foreign import policies and may even find loopholes that you would not otherwise be aware of. 
Contact a dependable international transport company about two months in advance to schedule your transport. This is usually enough time to comply with Ecuador's import policy and make sure that you and the vehicle are fully prepared for its lengthy transport. With skilled transporters caring for the vehicle and helping it gain entry into another country there is much less risk involved and soon you will be able to travel your new surroundings at your own leisure. 

Thank you Jenna for your contribution to Life-in-Ecuador.com. We appreciate your comments. 
---
You may also enjoy these pages...
---
Home

›
Moving to Ecuador Checklist
› Shipping a Vehicle
---