The Giant Galapagos Tortoise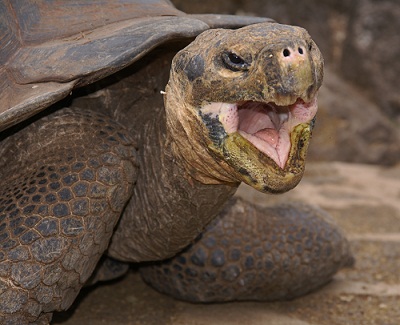 One of most popular of the Galapagos animals is the Galapagos tortoise. It is only found on and around the Galapagos Islands. It is so connected with the Galapagos that it even appeared -along with a few other Galapagos animals- on the 5,000 sucre note formerly used in Ecuador.
The giant Galapagos tortoise is the largest living tortoise found on the islands and can live up to 150 years.
Poachers and predators have reduced populations, but the Ecuadorian government has made efforts to protect them. The tortoise is a protected species and all of the uninhabited portions of the Galapagos are part of a National Park.
The Charles Darwin Foundation has had success reintroducing hundreds of Galapagos tortoises back into the wild after caring for them from eggs. They raise them until they are big enough to survive without too much trouble in the wild.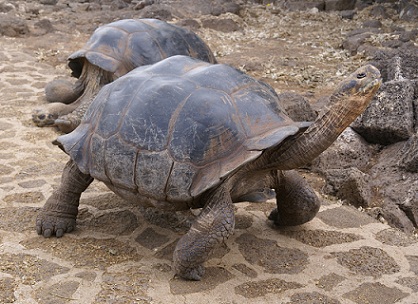 Galapagos giant tortoises eat cactus, grass, and fruit found on the islands. Much of the liquids they need are found in these plants, so they don't need to go to the "watering hole" other than for a refreshing bath.
Galapagos finches can be seen picking parasites from the tortoise's skin. And the tortoise helps out the birds by giving them a perch to stand on.
---
You may also enjoy these pages...
---
Home

›
Galapagos Animals
› Galapagos Tortoise
---