Colonial Quito Photo Tour
--A Cloudy Day in Quito--

On a drizzly, overcast day we decided to walk Colonial Quito. We were in Quito with some friends on their last day in Ecuador. For the couple hours we had to spare, we walked around Old Town Quito.
Old Town Quito is full of beautiful architecture and cobblestone streets. Mixed with these historic building feats are the modern sounds of street vendors and traffic. It's a great place to see both history and culture.
The historic center of Quito is a UNESCO World Heritage Site and is said to have the best persevered colonial centers in Latin America. 
I wanted to follow the suggested route in the Lonely Planet guide, but sadly I left it at home. So we just got off the trolley and started wandering.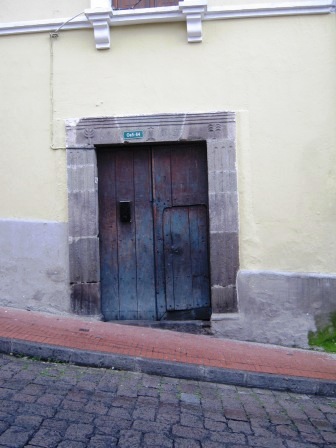 At one point a lady saw us walking up a large set of steps and warned us to be careful. We took that to mean that the area can be dangerous, especially if you look lost or after dark. But it was mid-afternoon and we decided just to stick together and be aware of the people around us.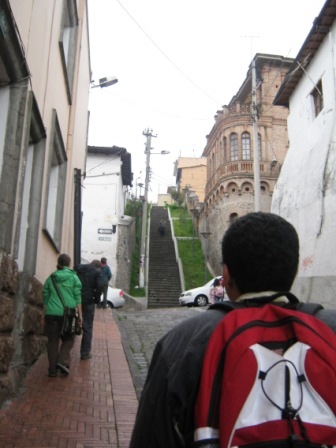 The streets seemed to be heading straight up and down the hills. It was a good workout. Combined with the altitude of Quito the walk took our breath away.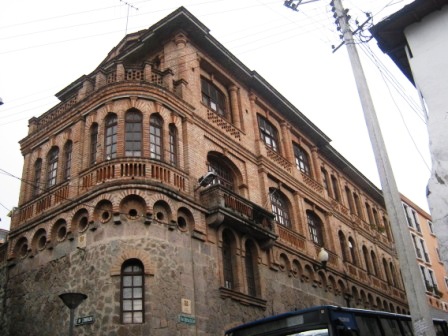 Because we were just wandering I'm not sure about the different places we saw...so I can't name them for you. But you can see that there is a lot of great places to see.
We only touched the edge of the area, so there's plenty more to see.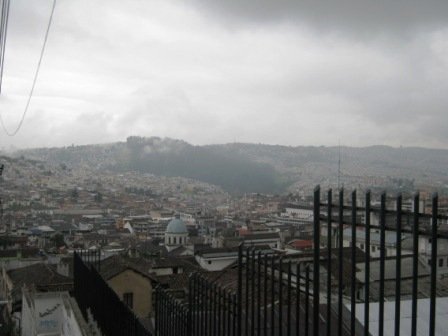 The view from above was amazing. Photos just don't do it justice.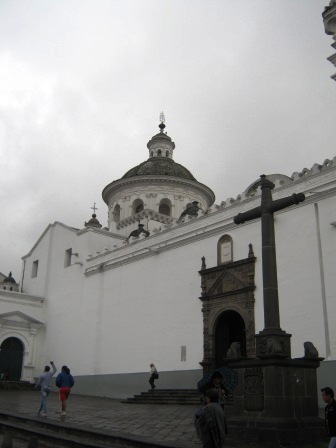 We seemed to run across a church or convent every few blocks.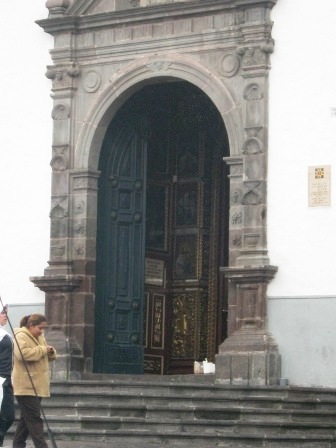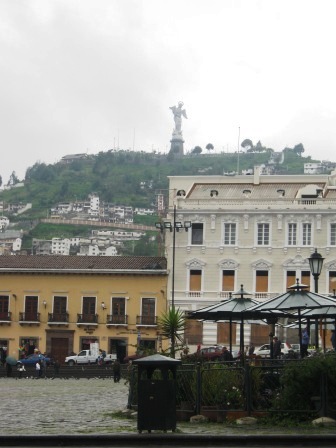 Above is a photo of El Panecillo, Quito's famous hill with a winged Virgin statue on top. Although there are steps leading to the top of El Panecillo, it isn't advised to climb them due to thieves. But you can take a taxi to the top.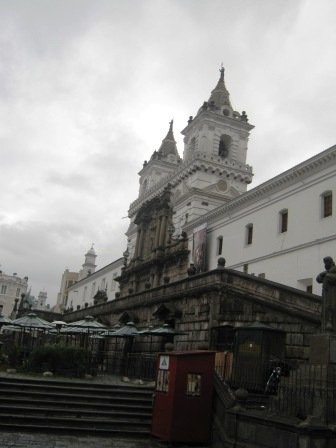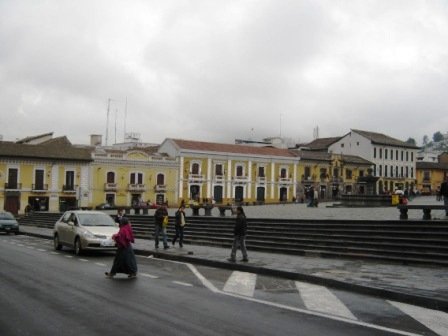 This church/convent had little shops built under it. Some sold images while others offered to tell your fortune. Quite the combo of places.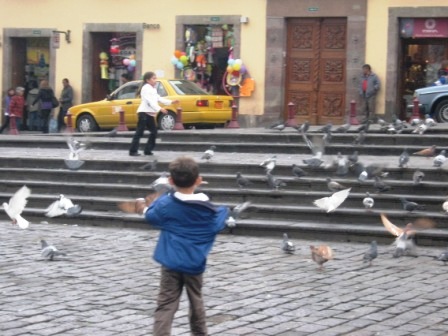 Kids just can't resist a group of pigeons, can they?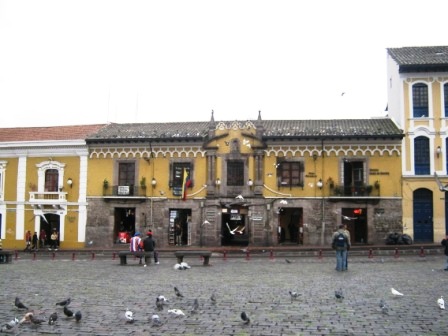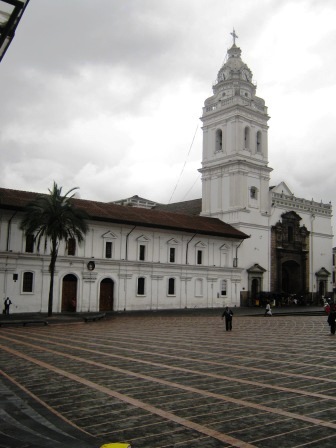 We had a fun time wandering around Colonial Quito. I will definitely do it again...there was so much more to see.
For those who would rather not wander, guided tours are available. You can even have a nighttime tour in a horse drawn carriage. Sounds like fun!
---
You may also enjoy these pages...

---
Home

›
Quito
› Colonial Quito
---