Chirije Ecolodge
by Patricio Tamariz
(Bahia de Caraquez, Ecuador)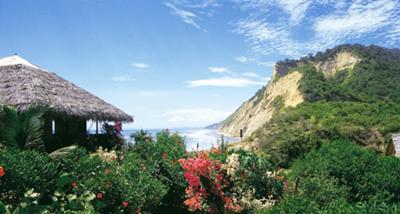 The idea to create "The Spondylus Trail" (which is based on the importance of the red thorny oyster, an important part of pre-Columbian cultures of the region) as a Bi-national plan for Ecuador and Peru, was initiated due to the importance of archaeology, tourism and of the ancient past of Chirije.

With an onsite museum and also a beautiful beachfront eco-lodge with bungalows/cabins, it is now a relaxing and interesting travel destination in Ecuador, specifically in Bahia de Caraquez.

Recommended by Travel Agent Magazine

For more info: www.chirije.com

Read TripAdvisor Reviews for Chirije Ecolodge...

Find Hotels That Travelers Trust on TripAdvisor. Over 40 Million Unbiased Reviews!


Return to Ecuador Coast Directory

Join in and write your own page! It's easy to do. How? Simply click here to return to Directory.