Sending (or Taking) a Care Package to Ecuador
Are you preparing to send a care package to Ecuador? Or are you preparing to visit someone in Ecuador? Family and friends living in Ecuador love getting little packages in the mail (or suitcases brought by friends with fun surprises in them). Even though we aren't living in 1990s Ecuador anymore with limited access to lots of things, it's still nice to get some things from home.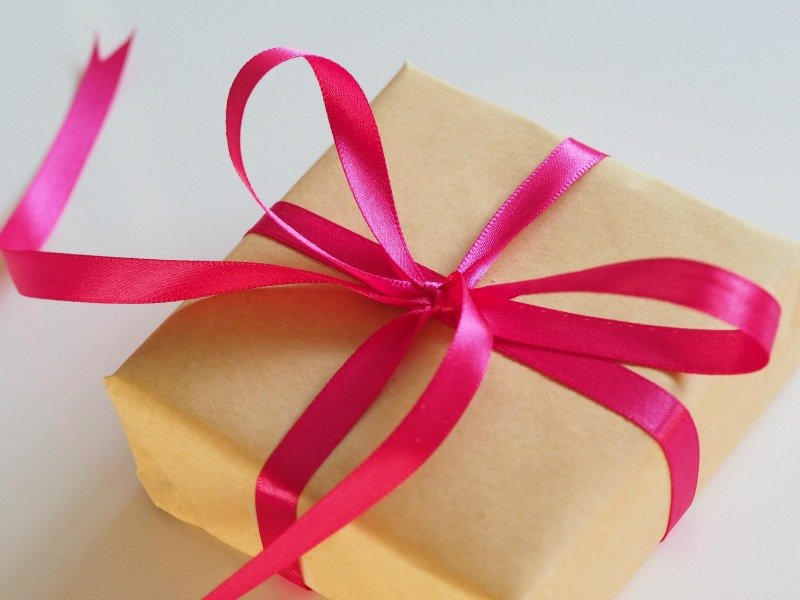 What to keep in mind
Customs regulations have gotten very strict when it comes to packages. To avoid additional fees when sending packages you must:
Send packages weighing no more than 4 kilograms (8.8 lbs)
The value of the package contents must be under $400 US
Send through national postal systems (ex. from the US send through USPS, which will be received through Correos del Ecuador - if you send via FedEx, DHL, etc. a fee of $42 will have to be paid)
If your package to Ecuador weighs more and is worth more than noted above, a 12.5% tax will be added to the value along with whatever Customs assesses.

What You Can't Send

Prohibited items include:
Drugs
Pornography
Explosive, flammable or radioactive items
Live animals
Protected plants or animals
Firearms
Items requiring refrigeration

Currency in any form (bills, coins, traveler's checks, gold, silver, precious stones, etc.)
Credit cards or personal checks must be sent certified or express mail.
For a list of all mailing terms, click here. Check the restrictions set forth by your home country for mailing a package to Ecuador as well.

What Someone Might Like to Get in a Care Package to Ecuador

Living in Ecuador nowadays isn't like it was twenty years ago. You can find MOST food and household items. That said, not all of us live near a big supermarket with loads of imported items. Plus, there are specific flavors and quality items that can be hard to find in Ecuador.
Each person will have their own special items that they would enjoy, but here are some things I've received (or would enjoy) in a care package to Ecuador either through the mail or delivered by visitors:
Ketchup: There are lots of brands of ketchup sold in Ecuador, but to me they don't taste like home. Most are a bit too sweet and not tangy enough.
Spice mixes: If your loved one has a specific mix they use often, they would probably love a bottle or two. Curries and other ethnic seasoning blends can be hard to find, though I'm sure expat chefs in Ecuador have become experts at blending their own mixes. I like to have Mexican seasoning on hand.
Dark chocolate: So, Ecuador is known for their chocolate, but most places carry milk chocolate and specialty dark chocolates made for export tend to be costly. I always ask people who come to visit to bring me dark unsweetened cocoa powder. I'm not entirely partial to dark chocolate. One of my old roommates sent me a beautiful Galaxy Chocolate bar from Ireland...yummmm!
Sriracha: My brother, who just moved back to Ecuador, LOVES his sriracha sauce. There are lots of different aji (hot) sauces in Ecuador, but it's that specific flavor that's missing. Plus not all hot sauce is actually as HOT as he'd like.
Favorite breakfast cereal: I LOVE cereal, but I find Ecuador's selection to be way too sweet. What I wouldn't give for a box of Cinnamon Life or Frosted Mini Wheats!

Peanut butter!
Mac and Cheese

or other all in one box meal kits

:

It can be n

ice to have a fast, simple meal option.

Hot chocolate mix
Tea 
Candy

Note: Be careful when sending food items. Follow the above rules to avoid packages to Ecuador getting inspected in customs, as certain food items (and essential oils) might be removed or even cause the package to be returned to the sender.
Good quality umbrellas: I've already put umbrellas down as part of my must-haves when traveling to Ecuador. Sun and rain make an umbrella useful just about every day of the year. Sadly most umbrellas sold in Ecuador aren't great quality. Many will break after just one or two uses. Totes umbrellas have been good to me and they offer a lifetime warranty if the product breaks.
Quality clothing items: I personally avoid buying clothes in Ecuador whenever possible, because the quality tends to be low and the price tends to be high. 
Toys: These also tend to be low quality in Ecuador. Imported toys are expensive.
Books or magazines in your friend or family's mother tongue
Fun card or board games in Spanish or that would work easily in Spanish. My mom brought the card game Five Crowns last time she came...lots of fun! Uno is usually a good bet too.

Sunscreen and/or skin creams
Ear plugs: Night noise is pretty common. Dogs. Roosters. Fireworks. Squealing pigs. All night parties. Traffic. Car alarms. The gas truck. The scrap metal truck. The trash truck. 

Additional Items You Probably Shouldn't Mail

These items would be appreciated by your friends in Ecuador, but it's not a good idea to mail them. You would need to deliver them personally, which - truth be told - is the best care package to Ecuador ever......visitors!

Electronics: Laptops, cell phones, tablets and other electronics are very expensive in Ecuador. But you can only bring two of each item into Ecuador.
Shoes: Some sites list shoes as prohibited items to mail to Ecuador. Better to be safe than sorry. Anyone living in Ecuador could do with an extra pair of shoes, especially those who wear larger sizes.
Cheese: My husband worked at a cheese factory in the US for several years and we got used to having really good cheese. My family usually brings us some when they visit.

Do you live in Ecuador? What would you like to receive in a care package? Add your comments below.

---
Other Pages You May Enjoy...
---
Home

›
Moving to Ecuador
› Care Package
---