Avista Travel
Salinas, Santa Elena, Ecuador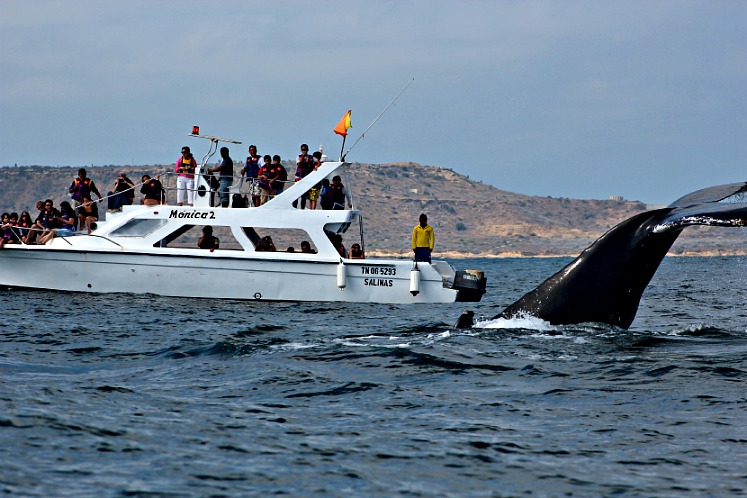 See the beautiful and amazing humpback whales as they enjoy the warm waters around Salinas. Every year between June and September, humpback whales can be seen during their annual migration to the coastal waters of Ecuador and Colombia.
With Avista Travel see the whales up close.
Tours available June 25th though September 10th
Tour Includes

A certified tour guide
Life vests

Note: Please bring warm clothing. Temps can be chilly (16 - 20 degrees C)

Duration

One and a half hours to two and a half hours

Price

Adults and children over 11: $20

Children under 11: $12.50


Rent a Boat

Avista Travel also offers the option to rent one of their boats for special events or just for a day out.

---

Two deck boat with capacity for up to 25 people:

$80 per hour

One deck boat with capacity for up to 10 people:

$40 per hour

---
Reservations and More Info
By phone:

(593) 997-058-171

(593) 981-948-406

By email:

avistatravel@live.com

rgavistatravel@hotmail.com
---
Home

›

Coast Travel Directory
› Avista Travel
Home

›

VIP Partners
› Avista Travel
---