Accessing US Television in Ecuador

Guest Blog Post
by Thomas Ujj
Whether you are enjoying the beautiful city of Quito or climbing the magnificent Chimborazo, Ecuador is a wonderful country with a fascinating blend of culture and beautiful geography. Unfortunately, we can't all be like Rick Steves or Anthony Bourdain when it comes to constantly being on the go, day in and day out. So, what better way to sit back and relax after a long day of exploring Ecuador than watching some U.S television? We all are guilty when it comes to binge-watching shows on Netflix or Hulu, but is this possible in Ecuador? 

Unfortunately, not quite. While Netflix made South America one of its priorities when it expanded internationally, Netflix in Ecuador is limited by various licensing deals and copyright laws. This means that instead having the extensive American catalog where you can enjoy shows like Orange is the New Black or House of Cards, the viewer is limited to only enjoying shows that have been made available to that particular country or region.
Hulu viewers suffer a slightly different fate, where the entire service is unavailable if you are located outside the United States. HBO Now is one of the few streaming services that is available on a global level, allowing users from all over the world to sign up for and use the service. 
Another option is Sling TV, a new streaming TV service that has numerous channels available for people wanting to "cut the cord". This service is also only for residents of the U.S but is one of the up and coming streaming services out there. You can also access Sling TV using the method we will talk about later on.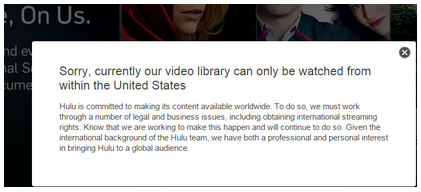 Luckily, there is a way around these silly region restrictions, and it is the best way to stream no matter where in the world you might be: Smart DNS. 
So while you may have heard of a VPN before, a Smart DNS is not that big of a difference. VPN's are primarily used for security, encrypting your computer's data against the risk of being exposed to unwanted snooping (government, hackers, etc.). When it comes to streaming media over the Internet, a Smart DNS is your best bet. VPNs, while good, can slow down your internet speed, which can cause buffering issues when it comes to streaming. Smart DNS does not have this same problem as it operates on a different technology specially designed to mask your computer's location.
Smart DNS (or Smart Domain Name Systems). Smart DNS services also offer support for other devices in your home, so having your Smart TV and smartphone stream blocked content is entirely a possibility as well. Smart DNS basically "renames" your computer so that when a streaming service such as Netflix checks your IP, it would see you as someone from the country that you have selected (in this case, the U.S). Smart DNS services will run you between 3-5 dollars a month, but a lot of free trials are available if you aren't convinced it may be for you. Smart DNS is also definitely a "newer" technology, so if you want to learn more or look at some of the providers, check out SmartDNS.com.  
Once you enable your Smart DNS service, you will still need to have a U.S-based credit card to sign up for Netflix (or the service you wish to use). You can bypass this by signing up using a made up version of any US zip code. You can check if "your zip code" is valid using the USPS ZIP Code Look Up Tool.  For example, if your real zip code is 1135, using only the numbers(1135) from the zip code, add zeroes until you have a five digit zip code (in this case 11350). You will have to check if it's valid using the tool and if it isn't good right away, keep adding 1 to the end until you are successful (the example worked at 11351). The USPS tool will also display your city and state (in the example's case Brooklyn, New York), which you will need to sign up.
Another way to sign up for these services is to make a U.S PayPal account. This method is also only possible after setting up a Smart DNS service, just follow the zip code instructions mentioned in the last paragraph when signing up.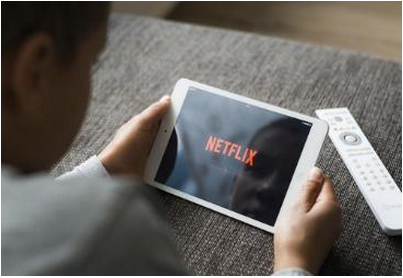 An additional way to enjoy some select U.S television channels for free is to go to ustvnow.com. You are able to sign up for the free version using just an email address, after which you can enjoy 7 American news channels (Fox News, ABC, CBS, etc.) with the option to stream in HD as well. There is also the option to sign up for the "premium" version that offers more channels and the ability to DVR content as well. This service is free of region restrictions, so you won't need to use a Smart DNS to unblock anything.
So that's it! A few streaming services for travelers and expats living in Ecuador, but these options are also available should you be traveling anywhere in the world. If you have any questions or comments, feel free to leave them below! 
This article has been written by Thomas Ujj, who is an expat/traveler & IT enthusiast with a fervor for security & privacy. When he isn't planning his next trip, he enjoys taking the time to practice his Italian cooking along with religiously watching Italian football team AS Roma. Unfortunately, cooking & watching football games doesn't always equal paychecks, so he writes for SmartDNS.com

---
You may also enjoy these pages...
---
Home

›
Moving Checklist
› Accessing US TV in Ecuador
---