---
My Life in Ecuador brings you the latest news and adventures of my family living in Ecuador.

If you like this e-zine, please do a friend and me a big favor and "pay it forward."

If a friend did forward this to you and if you like what you read, please subscribe by visiting My Life in Ecuador
---
Issue #024, January 17, 2014
While those of you in North America were shivering with record low temps, here in Ecuador our weather was out of whack as well. January in Tena tends to be dry...well not as wet as usual. It is normally one of the hottest months of the year.

But for almost two weeks it rained and rained and rained. Even now that the rain has stopped the days are cloudy and I'm starting to miss the sun. It isn't cold, but it definitely isn't hot either.

Strange!?!


---
Banking in Ecuador

I've been experiencing a bit of writers block lately. I think I just need to get out of Tena for a change of scenery. So until then I'll continue to write about my experiences here.

So what do I do? Lately it seems like I'm always at the bank for some reason. So that's what I decided to write about. :)

There are a few reason why some may want to consider opening a bank account when living in Ecuador. And even if you don't need an account yourself, you will probably find yourself dealing with a bank at some point during your time here.

At times, the banking experience can be kind of annoying. People cutting in line and sassy tellers make the banking experience interesting. However for the most part people patiently wait for 20 minutes, 30 minutes, sometimes more.

Click here for more tips on banking in Ecuador.
---
Photo of the Year 2013

Congrats to Melissa! Thanks again for submitting your photo: Misty Morning in El Parque Metropolitano (seen below).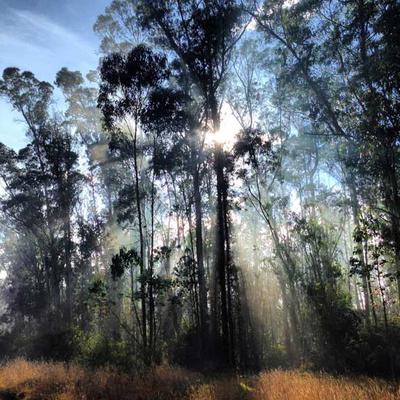 Melissa won our 2013 prize. Do you want to win in 2014? Send in your photos.

You can submit multiple photos; I will submit one per contest. So far we have one photo ready for the next contest. Two more and the contest will begin. :)


---
Featured Hotel

Check out the Chirije Ecolodge in Bahia de Caraquez on Ecuador's coast.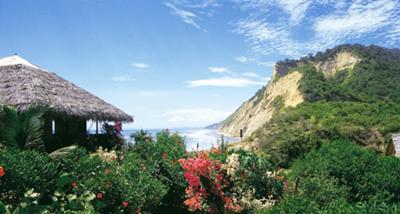 Beautifully built. Located right on the beach!

I so want to go!!!


---
I can't believe it...it's raining AGAIN. Even the kayakers are complaining that there is too much water, which almost never happens!

I was in a taxi this morning. The driver told me that when there is a full moon (like there is now) there will be three or four days of sun. Guess he was wrong.

Hope the weather has mellowed where you are!

Until next time...Jess


---
Life in Ecuador Home Page
Life in Ecuador on Facebook
Life in Ecuador on Pinterest