My Life in Ecuador, Issue #005

November 15, 2011

---

My Life in Ecuador brings you the latest news and adventures of my family living in Ecuador.



If you like this e-zine, please do a friend and me a big favor and "pay it forward."



If a friend did forward this to you and if you like what you read, please subscribe by visiting My Life in Ecuador

---

Issue #005, November 15, 2011

I am anxiously awaiting a visit from my dad and grandma very soon. I'm so excited! My dad is coming back for the first time in 12 years and wants to see how things have changed. He also wants to see some of Ecuador's wonders that he never made it to when he lived here.

So, as part of the their trip we have some traveling planned. We plan to visit Quito, Guaranda, Cuenca, Baños, Chaco, Papallacta and more if we can squeeze it in. It's going to be a lot of fun. I will be taking lots of notes and even more photos to share with you after the trip.

Travel Directory

Also part of the trip will be the researching of hotels and tour options. I've already set up a brand new travel directory...it's not much to look at right now, but I hope that it will grow to be something great. I'm looking for tourist businesses to add their hotels, restaurants and agencies to the directory to build a great travel resource.

You can help! Tell me about a great business you have found in your travels through Ecuador, comment on your experience at businesses already listed in the directory, or let a business know directly that they can add their business to the directory without charge at... https://www.life-in-ecuador.com/ecuador-travel-directory.html

Cost of Living in Ecuador

Food and other prices have been on the rise lately here in Ecuador, but life here is still quite inexpensive. I averaged out my expenses over the last few months to give an idea of what life in Ecuador costs today. How much do I spend per month?

Misahualli

A long time tourist destination in the jungle of Ecuador is Misahualli. Monkeys run free through the town. And there are some great tour options for a quick jungle adventure. Find out more here.

---

Well I'm off to get some things together before my visitors arrive. It will be time to pack before I know it.

Watch for highlights of my trip in the next issue. Until then...

Chao! Jess

Life in Ecuador Home Page


New!

Comments Have your say about what you just read! Leave me a comment in the box below.
More Ecuador Links
---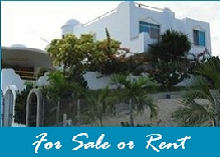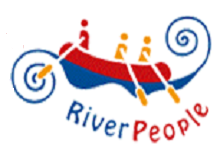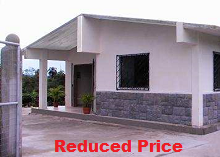 House For Sale in Tena, Ecuador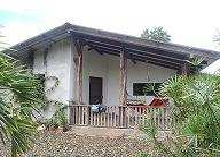 Property For Sale
Archidona, Ecuador