Hi,



My Life in Ecuador brings you the latest news and adventures of my family living in Ecuador. If you like this e-zine, please do a friend and me a big favor and "pay it forward." If a friend did forward this to you and if you like what you read, please subscribe here .
---
Issue #035, Tourist Spots
Ecuador is full of attractions for tourists. Some are widely known; others you can find only with a local guide. I often feel like this country is a treasure chest of beautiful spots that are just waiting to be found and enjoyed.

Whenever we get the chance we enjoy visiting new places. I've recently added pages about a place I've been to many times and about a place I visited for the first time a couple of months ago...


---
Laguna Azul in Tena

When we moved to Tena in 1998, one of the first places friends introduced us to is what is now called Laguna Azul. Back then it was a spot in the jungle that you got to by car on a rough road and then by foot on a narrow path.

Today Laguna Azul is one of the most visited places in the Tena area and it's obvious why. It's beautiful! Read more here and check out the some more photos of this amazing spot!
---
Casa del Arbol in Baños

If you've researched Ecuador a bit, you've probably run across photos of this spot. It's all over the web. But does the experience live up to the hype?

Yes! We recently went to the Casa del Arbol for the first time and we were not disappointed. The views were beautiful and the swing was a lot of fun.

It definitely makes my list of must see spots in Ecuador!

Check out why we loved the Casa del Arbol and more photos of course.


---
Day of the Dead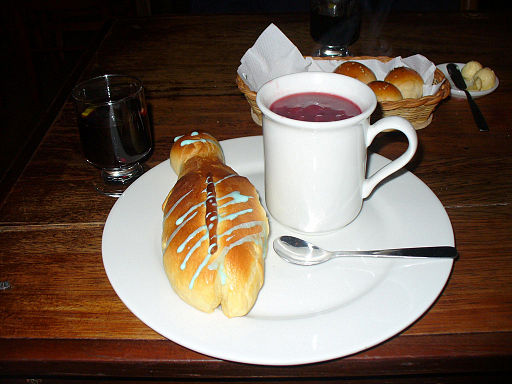 Time is flying by. So much so that I haven't sent out a newsletter since before the Day of the Dead. This is one of the most popular holidays in Ecuador and is celebrated the 2nd day of November.

Learn more about this traditions associated with this holiday.


---
New Visa Prices in 2016
If you are planning to come to Ecuador for six months or more the visa prices have gone up. I have tried to change the prices that are mentioned on my website, and if I missed one I apologize.

To see the current prices and requirements see this website.
---

Along with the new year comes a new list of expenses for cost of living in Ecuador. I've updated my list and hope that it helps if you are looking to spend an extended amount of time in Ecuador.

Until next time...
Jess

Life in Ecuador Home Page





---