---
My Life in Ecuador brings you the latest news and adventures of my family living in Ecuador.

If you like this e-zine, please do a friend and me a big favor and "pay it forward."

If a friend did forward this to you and if you like what you read, please subscribe by visiting My Life in Ecuador
---
Issue #025, April 3, 2014
We've been working super hard to bring you all something new...thus the lag between newsletters. Hopefully this announcement was worth the wait!

I've been working with my team of friends and relatives around the country to start a discount program to give you an added incentive to visit Ecuador, or if you live here to get to the know the country even more!

I would like to introduce to you...

Ecuador VIP

Ecuador VIP just launched a few days ago and we hope it will be a success not just for us, but for our partner businesses and for you when you travel Ecuador.

The idea behind this program is to promote tourism of the best kind here in Ecuador. We want everyone who comes to Ecuador to see the amazing things we see everyday. And we want you all to go home with great memories from your trip.

We are selecting businesses that we know have a good track record of exceptional service. And offering the tourist an added incentive...a discount!

How much is the discount? You can save 10% at our participating hotels and tour companies.

Of course we are just getting started. And for this reason the Ecuador VIP card is available now at a super low introductory price. If you are planning to travel to Tena and/or Banos you already can save lots...and as we add new partners throughout the country you can benefit from their discount for as long as your card is valid.

Find out more about the program, see our partner list and buy your card here.
---
Volunteer Opportunity

One of our Ecuador VIP Partners is offering a great opportunity for anyone who would like to spend the summer in Tena.

CasaBlanca is a great hotel here in Tena and owners Gary and Michelle are looking for some help during the following dates:



July 14th thru September 7th



What is entailed? Summer is a busy time for us here in Ecuador. There are lots of tourists and that means lots of work for a family-run hotel. Gary and Michelle are looking for two friendly people to help out with the work around the hotel during the summer months.

This is a volunteer work exchange, which means you work for free and CasaBlanca gives you a free place to stay.

This is a great opportunity for someone who would like to improve their Spanish, learn about living in Ecuador first hand, and meet people from all over the world. Plus it won't be all work and no play. You will have opportunities to explore the area.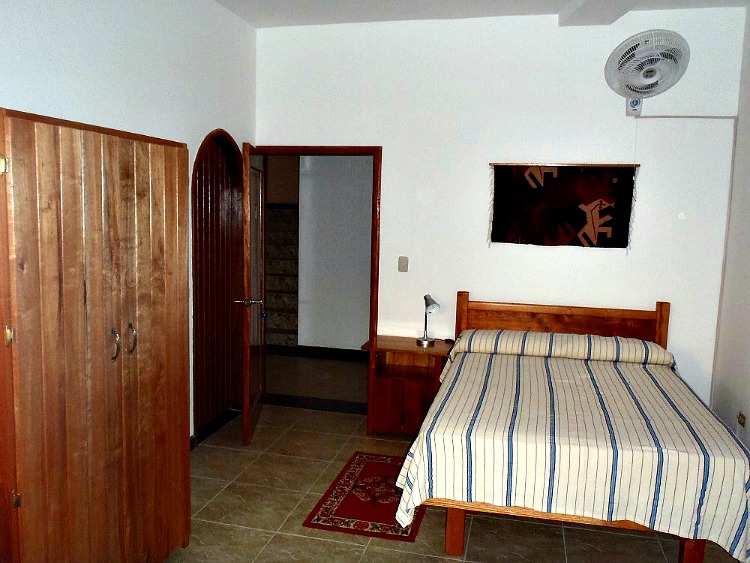 For more information please contact Michelle via her website.


---
Featured VIP Business

When visiting Tena you can't go home without going rafting!:) Make sure to raft with the best in Tena. River People have experienced guides. They run the most rivers of any company in Tena. And possibly the best perk of all their famous chocolate cake!

Check them out!
---
Our next planned trip is to Quito to add more partners to Ecuador VIP. We hope the program will promote tourism to this amazing country!

I am adding the different partners to our new Ecuador VIP Facebook page as well. Thanks for liking us!

I'm also working on getting all of my Partners' information up on Life-in-Ecuador.com. So please check back often to see the new additions to our partner list.

Until next time...
Jess
---
Life in Ecuador Home Page
Life in Ecuador on Facebook
Life in Ecuador on Pinterest