My Life in Ecuador, Issue #020
July 31st, 2013
---
My Life in Ecuador brings you the latest news and adventures of my family living in Ecuador.

If you like this e-zine, please do a friend and me a big favor and "pay it forward."

If a friend did forward this to you and if you like what you read, please subscribe by visiting My Life in Ecuador
---
Issue #020, July 31, 2013
After a long search we finally found a car. We wanted something that would be cheap to maintain and not guzzle gasoline. Those ideals plus our budget equaled a '94 Fiat.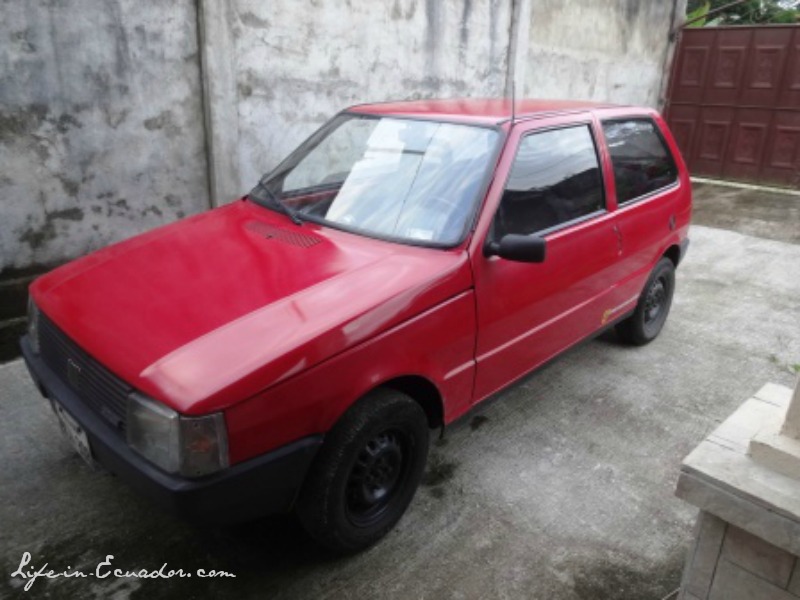 Good to know: When purchasing a used car, cars registered in coastal provinces tend to have a lower resale price. This is great when you are the buyer, but when you turn around to sell the stigma doesn't go away and you will likely get a lower price with a G (Guayas) or M (Manabi) as the first letter on your plates over a P (Pichincha) or a T (Tungurahua).



The actual purchasing of the car was easy. Since we were dealing with a private owner, we had to have all the cash up front. Then a quick trip to a lawyer to write up a "Compra-Venta" contract. To the notary to sign it and the car was ours.



Now the fun part...
---
Getting a Drivers License in Ecuador

According to the law in Ecuador, if you are on a tourist visa you can drive with your foreign drivers license for the duration of your visa.



If you LIVE in Ecuador you must get an Ecuadorian license. An International license will only get you by for so long.



To get your license you have to take a driving class, which lasts from a week to a month depending on the schedule you choose. And it isn't cheap.



For more info on getting your Ecuadorian drivers license click here.
---
Ecuador Waterfalls

In a country of super high mountains plunging into deep valleys you're bound to find lots of waterfalls. Ecuador definitely has its share of beautiful ones.



The highest waterfall in Ecuador is San Rafael Falls. Sadly the water flow to this cascade is in jeopardy due to a hydro-dam project upriver.


Check out some of my favorite waterfalls in Ecuador.
---
Most kids in Ecuador just got out of school at the beginning of July and their vacation is almost over already. The majority will be back to school in the first few days of September.



The ten month school year is pretty normal here. Some kids had a month of summer school on top of that. Something to think about for anyone thinking to teach school here. :)



For us, school will start again soon too. I think we need a trip to the beach before then. I'll let my parents take that as a hint to come visit! ;)



Until next time...Jess

Life in Ecuador Home Page

Life in Ecuador on Facebook